Have your say on UK data reform and help the GMCA respond too – three new workshops
November 1, 2021 @ 2:00 pm

-

4:00 pm

GMT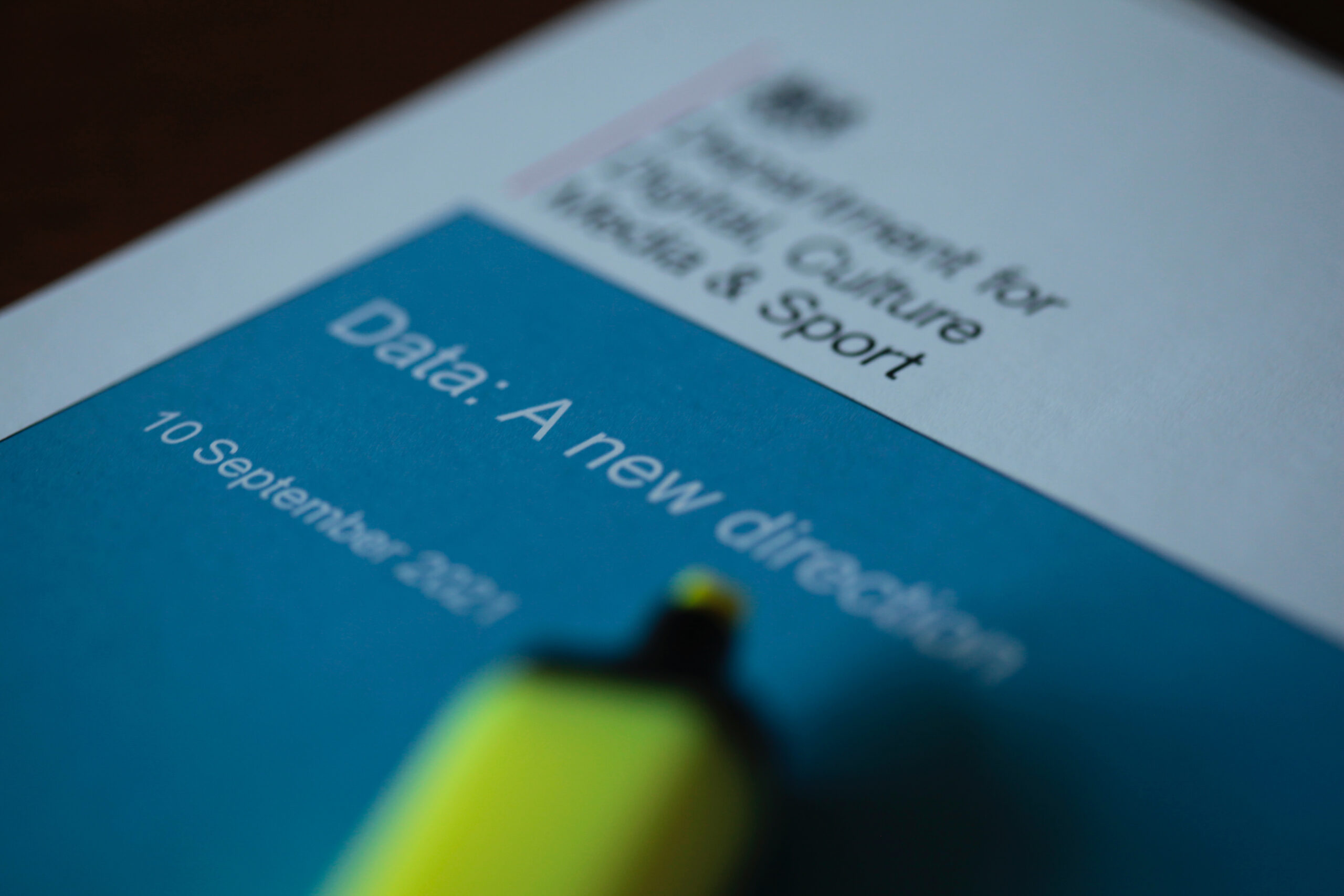 After a successful pilot event delving into the government's far-reaching, 'pro-growth' plan for UK data reform – we're working with the Greater Manchester Combined Authority to get more people involved.
On the 10 September 2021, the UK government opened the Data: A New Direction consultation. The 144-page document asks 180 questions that will inform the government as it sets out to reform the UK's data practices, along with any underlying legislation that will enable it.
The consultation is 'pro-growth', with discussions focussed on streamlining processes and addressing inhibitors to innovation, balanced by safeguarding personal data and minimising harms.
The consultation asks contributors to say to what extent they believe these many changes should be made and what mechanisms would need to be in place to make them happen.
This is a far-reaching consultation – its length and breadth is intimidating, even to those who work in data – so we're inviting people to a series of workshops where we'll work together to understand its contents.
Through the events, people will get to grips with the consultation process and should feel confident to respond themselves. It will also help the Greater Manchester Combined Authority develop its response too.
We are running three workshops, looking at the following questions.
Data Reform for Innovation and Growth – Monday 1 November, 2pm to 4pm (GMT)
Barriers to innovation is one of the key areas being considered as part of the consultation and questions arising from the government's plans include:
What are the opportunities and challenges of moving from the current 'accountability framework' to a risk-based 'privacy management programme'?
How should we clarify the rules around the use of personal data for research?
How will the government's plan to reduce the barriers to international data transfer impact on businesses?
Data Reform for Better Public Services – Tuesday 2 November, 2pm to 4pm (GMT)
Data use within our public services is a considerable part of the consultation and questions arising from the plans include:
How would extending the Digital Economy Act improve outcomes for businesses, as well as for individuals and households?
Can compulsory reporting on the use of algorithms within public services build trust?
What do private companies and organisations need in order to process data on behalf of public services in an emergency?
Data: A New Direction – wider discussion and response development – Wednesday 3 November, 6.30pm to 8pm (GMT)
Topics of concern
Developing responses to the consultation
You can register for each one separately on the Eventbrite page here.
The workshops are convened by Open Data Manchester CIC with contributions from the GMCA Information Governance team and Department of Digital, Culture, Media and Sport's National Data Strategy team.
Please note that a Zoom link will be sent out to registered attendees at midday before each workshop.
The deadline for submissions to the consultation on UK data reform is 19 November 2021.