Pick N Mix 11: accessing open data through APIs
July 14, 2020 @ 6:30 pm

-

8:00 pm

BST

Free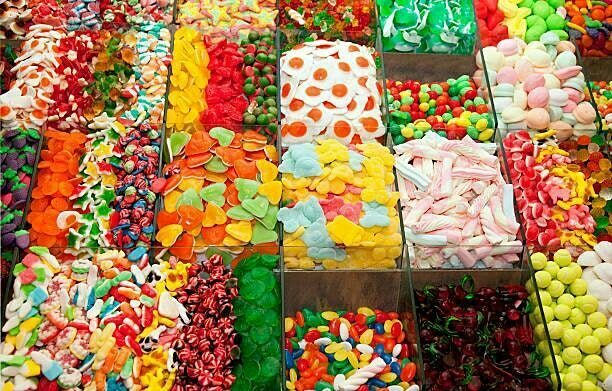 Open Data Manchester presents Pick N Mix: free online tasty treats to power up your data skills. This week: accessing open data through APIs
A season of weekly online workshops to introduce you to new tools, resources and skills to help you on your data journey. Sessions are run by members of the Open Data Manchester community and available for anyone to participate.
Week 11: Accessing open data through APIs, with Reka Solymosi, University of Manchester.
One of the principles of open data is that it is accessible and usable. A way that organisations provide such access to their data is through the use of APIs (application programming interface).
In this session we will:
Discuss the use of RESTful APIs for the purposes of accessing open data from the web
Explore direct calls to an API
Explore using API wrappers (both Graphical User Interfaces and code)
The session is aimed at those with little to no experience with APIs, but hopefully you will get something out of it no matter the level of experience.
What you'll need
It will be possible to follow along a lot of the content with just an internet browser. However, Reka will also be demonstrating calling APIs from within R, so if participants have R and R Studio, they can follow that part too. However it's not a requirement.
For those who want to follow along the parts of the session in R, Reka will be using the following packages:
library(jsonlite)
library(osmdata)
library(ggplot2)
library(sf)
library(readr)
library(dplyr)
library(tidyr)
library(patchwork)
More info
About the Programme
Pick N Mix is a tasty selection of free weekly online workshops run by the ODM community. Each week you'll be introduced to a tool, resource or skill in a fun, friendly and informative way.
View other sessions in the series.
Sessions will be carried out over Zoom, and will be interactive. Whilst the format may vary from week to week, you can expect a mixture of presentation and practical exercises that you can either do during the session supported by the tutor, or in your own time.
Pick N Mix is a free to participate community delight, with all sessions recorded and accompanying materials made openly available.
As each session has a different flavour, it's worth checking out in advance any skill/knowledge requirements or if it's recommended to install software in advance.
Attending one of our online events:
Online rooms will be open at 6.20 and sessions will start prompty at 6.30.
Please take a minute to read our code of conduct.
If you have any questions please get in touch.
About Open Data Manchestert CIC:
Open Data Manchester CIC has been leading the way in open data practice since 2010. We advocate for responsible and intelligent data use for a fairer and more equitable society, and support individuals, communities and organisations to do so through a wide and varied programme.
We host a variety of events throughout the year, including monthly Open:Data:Night meetups, workshops and training.
Open Data Mancheste CIC is proudly supported by Luminate and the Co-op Foundation.