A new direction? A community response to the government's data reform plans
October 11, 2021 @ 6:00 pm

-

8:30 pm

BST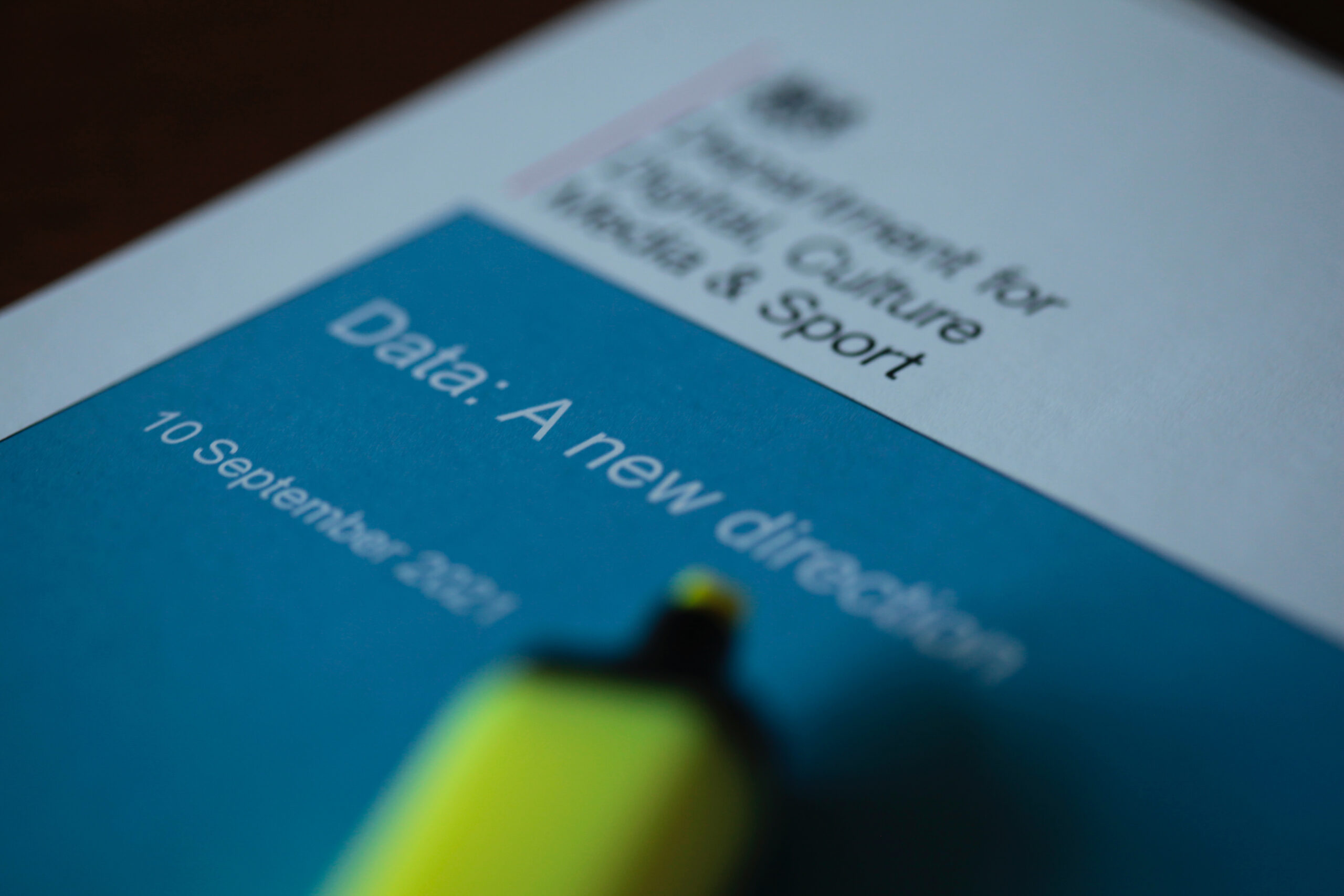 A workshop to develop responses to the UK government's new data consultation – closing on 19 November 2021.
On the 10 September 2021, the UK government opened the Data: a new direction consultation.
The 144-page document asks 179 questions that will inform the government as it sets about to reform the UK's data practices, along with any underlying legislation that will enable it.
The consultation is 'pro-growth', with discussions focussed on streamlining processes and addressing inhibitors to innovation in data practice, balanced by safeguarding personal data and minimising harms.
The document suggests there will be reform to existing data and digital legislation, such as the Data Protection Act 2018 and UK GDPR, and outlines a divergence from European data legislation and more alignment with that of Singapore, Australia and Canada.
The consultation asks contributors to say to what extent they believe this should happen and what mechanisms would need to be in place to enable it.
A new direction? A community response
This is a far-reaching consultation – its length and breadth is intimidating, even to those who work in data – so we'd like to invite you to a workshop on *Monday 11 October 6.30pm to 8pm* where we'll work together to understand its contents and develop our own responses.
A new direction? A community response will take a group-working format, so that people can look into and discuss the parts of the consultation that are most relevant to them.
It is open to all people who use or are affected by data – which is basically everyone – so do send along the invitation to anyone you think may want to come along.
We hope that through the event people will understand the consultation process and feel confident to respond themselves. It will also help to develop Open Data Manchester's response too.
Attendees will be emailed a Zoom link to the event on Friday 8 October.
Register on Eventbrite here.