Open:Data:Night – Another Country – alternative geographies of experience and being
July 27, 2021 @ 6:30 pm

-

8:00 pm

BST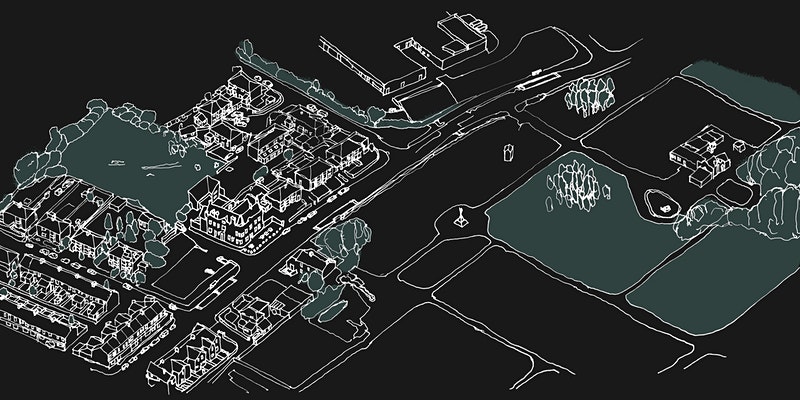 An exploration of how we view place – outside the quantified realm of indices, heat maps and formal geographies
Where would we have got to without maps? Traditionally, they were printed on paper, used in guide books and for navigating the countryside. Now, they're more commonly experienced through digital devices, as part of a SatNav system or helpful graphics, perhaps more likely to guide us to leisure and shopping opportunities.
But maps are only an abstraction of reality – seen through the eyes of the cartographer or surveyor. What they portray, through weight of line, choice of colour or symbol, is designed to efficiently convey space in a mostly two-dimensional way. Yet, the places that we live, work and play are richer – they are imbued with history, cultural references and our own individual experiences.
Another country – alternative geographies of experience and being is a chance to hear from three fabulous speakers, each with their own rich perspective, methods and techniques for navigating space and time.
Markus Hetheier is an electronic music producer, sound artist and researcher. When wearing his electronic music hat, he performs under the stage name Industries, which links the post-industrial past of his German hometown to his current home of Manchester. As a sound artist, he has an interest in soundwalks and field recordings, and collaborates across disciplines and media.
Dr Morag Rose is a walking artist, activist and academic. In 2006, she founded The LRM (Loiterers Resistance Movement), a Manchester-based psychogeographical collective. They wander together on the first Sunday of every month – to connect with, question and remap Manchester, making creative mischief in the city and beyond. Her research explores Feminist psychogeographies, radical histories and women's diverse experiences of walking.
Dr Andrew Rumsey is Bishop of Ramsbury in the diocese of Salisbury in England. As well as a theologian, he is a musician and author of Parish – An Anglican theology of place. The Parish has huge importance in British geography – while many view it as an administrative boundary, its significance is deeper – imbued with history, tradition and belonging.
Register on Eventbrite here.
Important information:
This event will take place online via Zoom. We will send out a link to join the session on the morning of the event and 30 minutes before the start time.
The talks will be recorded and made available online.
Open Data Manchester is an inclusive community – everyone is welcome. Please take a minute to read our community code of conduct.
If you have any questions, have any accessibility needs, or would like to get involved in future events,get in touch.